Sue Perkins – Nature Table (S3 E3)
Sue Perkins – Nature Table (S3 E3)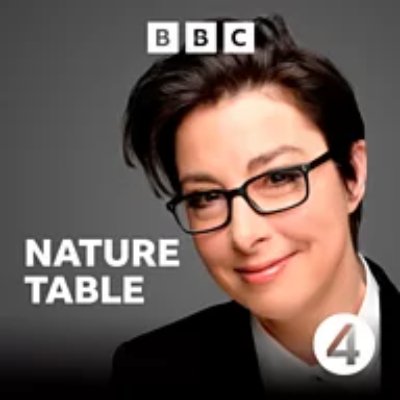 Join comedian, broadcaster and writer Sue Perkins as she hosts Nature Table: a comedy 'Show & Tell' series celebrating the natural world and all its funny eccentricities.
Nature Table has a simple clear brief: to positively celebrate and promote the importance of all our planet's wonderfully wild flora and fauna in a fun and easily grasped way… whilst at the same time having a giggle.
Recorded at ZSL London Zoo, this week Sue Perkins is joined by special guests: Yussef Rafik (Zoologist), Dr Karim Vahed (Entomologist & Conservation Biologist) and comedian Lucy Porter.
Written by: Catherine Brinkworth, Jon Hunter, Jenny Laville and Nicky Roberts
Additional material by: Kat Sadler Executive Producer: Richard Morris Producer: Simon Nicholls Production Coordinator: Sarah Nicholls Researcher: Catherine Beazley Sound Recordist & Editor: Jerry Peal Music by: Ben Mirin